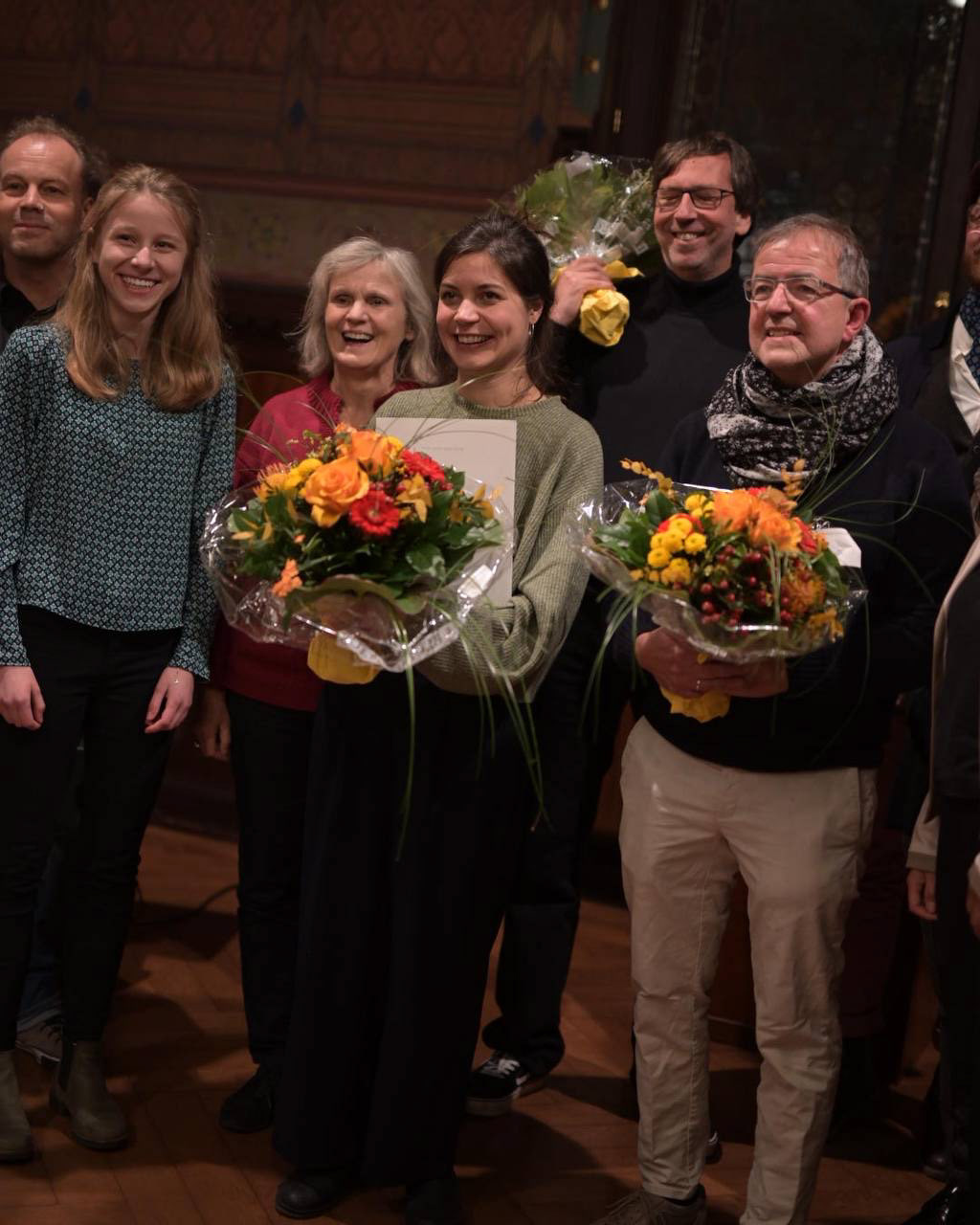 In November, I received the Oldenburg Children's and Young People's Book Award 2022 with the illustrations for "Annette, Querkus and the Wild Words". I am incredibly happy about this prize and honor!!! 
Many thanks to the jurors Prof. Dr. Tobias Kurwinkel, Markus lefrancois , Birgit Müller-Bardorff, Christine Paxmann and the student juror, Angelina Sawodowskie, who lovingly organized the afternoon and evening. Thanks also to the elementary school children of the reading group for the book presentation! That was wonderful ♥️ The prize was shared this year and also goes to Matthias Kohm for his youth novel "Ewig brauch doch keiner". Congratulations also to Andreas Brettschneider, who was nominated for his novel "Auch junge Leoparden haben Flecken". I'm looking forward to reading your book :)!
As a hiking companion book, the book is published by centerforliterature and lovingly photographed by Ludwig Ander-Donath and Sebastian Lay. Thank you for the photographic realization and your incredible support!
The text for "Annette, Querkus and the wild words" was written by the wonderful Cornelia Funke! Dear Cornelia, thank you for your beautiful laudation, the book and so, so much more! 📚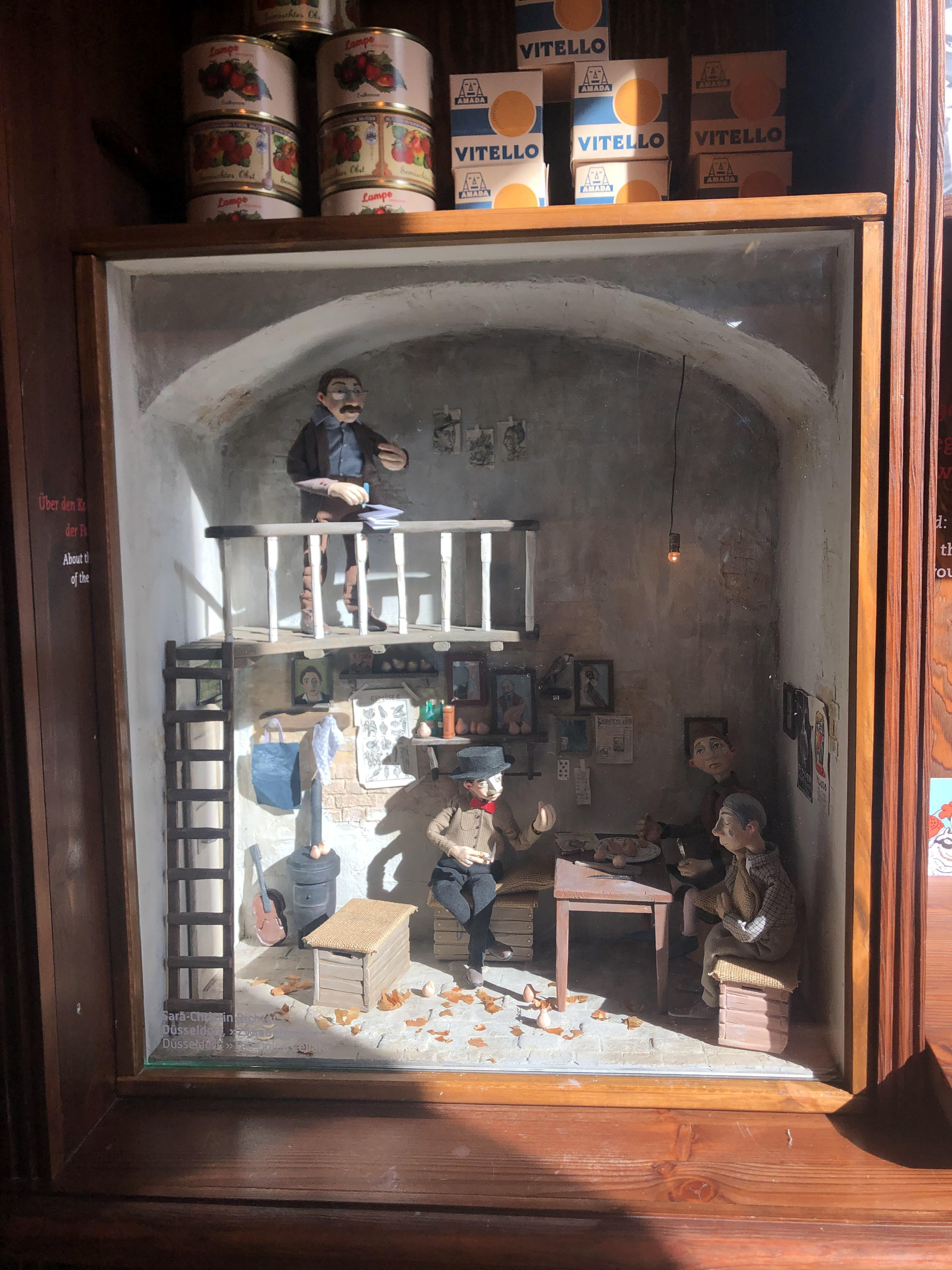 Am 9. März 2022 wurde die neue Dauerausstellung des Günter Grass Hauses in Lübeck eröffnet. Für das Museum habe ich 3 Schaukästen gebaut, die Schlüsselszenen aus dem Roman die Blechtrommel zeigen. 
Vom 31. August bis 4. September bin ich bei den

Bücherpiraten

 in Lübeck und werde ihr Festival begleiten. Dort werde ich einen Workshop für Kinder leiten, mein Buch "Annette, Querkus und die wilden Worte" vorstellen und bei einer Lesung live illustrieren! Ich freue mich sehr darauf. 
Im Juni diesen Jahres ist mein erstes Kinderbuch erschienen: "

Annette, Querkus und die wilden Worte"

! 
Das Buch wurde von der wunderbaren Autorin Cornelia Funke geschrieben und ich durfte ihre Worte illustrieren. Das Buch handelt von verschiedenen Lebensstationen der Lyrikerin Annette Droste-Hülshoff, erzählt aus der Perspektive des aufgeweckten Schloßelfen Querkus. "Annette, Querkus und die wilden Worte" ist als Begleitbuch für den Lyrikweg bei "Center for Literature" entstanden.  
Text: Cornelia Funke - Illustrationen: Sara-Christin Richter 
Burg Hülshoff − Center for Literature, Havixbeck 2021
Umschlag: Sara-Christin Richter
Fotografie: Ludwig Ander-Donath (alle außer Aa-Brücke)
und Sebastian Lay (Aa-Brücke)
Gestaltung: Kruse & Müller, Büro für Gestaltung
Gesamtherstellung: X-PRESS Grafik & Druck GmbH
ISBN: 978-3-9823326-0-4
Preis: 10 Euro

 
​​​​​​​